Posts for: April, 2013
By Gary L Berman, DMD, PC
April 20, 2013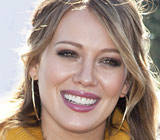 Many Hollywood luminaries use porcelain veneers to enhance their smiles. Take actress and singer Hilary Duff, who, according to People magazine, had veneers placed on her two front teeth after chipping them on a microphone during what must have been an extremely energetic performance.
Well, you don't have to be a Hollywood star to benefit from a smile enhanced with porcelain veneers. If you have small chips, cracks, slight tooth rotations or minor spacing problems, veneers may be able to give you back your smile — or an even better one.
The word "veneer" refers to a super-thin covering, and in dentistry a veneer is a thin layer of porcelain that replaces your natural tooth enamel. Porcelain is the material of choice because of its strength, translucency, and ability to resist erosion.
In the right hands, dental porcelain can mimic tooth enamel perfectly. To make veneers, a skilled dental technician will mix porcelain powder (in a shade specified by the dentist) with water and then fire the material in an oven like pottery; the porcelain is built up in layers for a truly lifelike effect.
Before a veneer is bonded to a tooth, often we need to remove a tiny bit of the tooth's existing enamel so that the final effect will not be too bulky. The procedure is virtually painless and can be completed in as little as two visits. Because enamel is removed, this particular cosmetic treatment is not reversible. Sometimes veneers can be added directly onto the tooth surface without any tooth reduction and therefore are reversible if used in this way.
Once you have veneers, please keep in mind that while extremely strong, porcelain veneers are not indestructible; you won't want to do things like crunch ice or break nuts open with your teeth. And if you are a teeth-grinder, you should wear a nightguard to protect your beautiful new smile. With proper care, your veneers will last 20 years or more.
If you would like more information about porcelain veneers, please contact us or schedule an appointment for a consultation. You can also learn more by reading the Dear Doctor magazine article "Smile Design Enhanced With Porcelain Veneers." Dear Doctor also has more on "Cosmetic Dentistry: A Time For Change."
By Gary L Berman, DMD, PC
April 04, 2013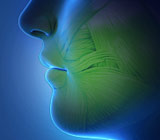 Cancer is never a pleasant topic. Yet, rather than wish it away, many people have chosen to take an active and positive role in the prevention and early detection of the disease. Did you know that you and your dentist, working together, can help identify a major class of cancers in the early stages? Let's spend a few moments discussing oral cancer.
Oral cancer is dangerous. Although it accounts for a relatively small percentage of all cancers, it isn't usually detected until it has reached a late stage. And at that point, the odds aren't great: only 58% survive 5 years after treatment, a rate far less than that of many better-known cancers. It is estimated that in the United States, this disease kills one person every hour, every day.
Oral cancer used to be thought of as an older person's disease — and it still primarily strikes those over 40 years of age. But a disturbing number of young people have been diagnosed with the illness in recent years, making them the fastest-growing segment among oral cancer patients. This is due to the sexually-transmitted Human Papilloma Virus (HPV16). So, while long-time tobacco users and heavy drinkers still need screenings, most young people do too.
What's the good news? When it's detected early, the survival rate of oral cancer goes up to 80% or better. And having an oral cancer screening is part of doing something you should be doing anyway — getting regular dental checkups. That's one more reason why coming in to our office regularly for your routine examination is so important.
Of course, if you notice any abnormal sores or color changes in the tissue around your mouth, lips, tongue or throat — especially if they don't go away in 2-3 weeks — come in and see us right away. They could be just cold sores — or not.
An oral cancer exam is fast and painless. It involves a visual inspection of the mouth and surrounding area (face, lips, throat, etc.), during which we may also feel for lumps. We'll also gently pull your tongue from side to side, and check underneath it for early signs of a problem. If needed, we can schedule a biopsy for any suspicious areas. Sound easy? It is! So don't ignore it — remember that early detection could save your life.
If you would like more information about oral cancer, please contact us or schedule an appointment for a consultation. You can learn more in the Dear Doctor magazine article "Oral Cancer."