Posts for: July, 2014
By Gary L Berman, DMD, PC
July 17, 2014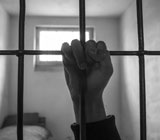 When a 51-year-old Swedish man developed a throbbing toothache with facial swelling, he knew he needed to get to the dentist right away. There was only one problem: The unnamed individual was inside the Östragård minimum-security prison, serving a short sentence. But he didn't let that stop him from getting dental treatment — he simply broke out of jail and headed straight for the nearest dental office.
"In the end, I just couldn't stand it," he explained to the Swedish newspaper Dagens Nyheter.
After the offending tooth was extracted, the offender himself went to the local police precinct and turned himself in. Taking his circumstances into account, the court added just 24 hours to his original sentence, and he was released soon thereafter. "Now I only have to pay the dentist bill," he noted.
While we certainly don't encourage jailbreaks, we might feel that this fellow made the right choice. It's important to know when you need to get dental treatment right away, and when you can wait. Here are some very basic guidelines:
If you're suffering a traumatic dental injury that is causing you severe pain, or you can't control bleeding after applying pressure for a few minutes, go to the nearest emergency room right away (as you would for any serious injury).
If your tooth is knocked out or loosened, it should be treated in the dental office or emergency room within 6 hours. Place it back in its socket (in the correct orientation), if possible; if not, tuck it between the cheek and gum, or put it in a glass of cold milk. Hold the loose tooth gently in place. It's often possible to successfully re-implant a tooth that has received quick first aid.
If a tooth is chipped or cracked less severely, try and save any missing pieces, and make an appointment to come in as soon as you can. Don't forget to bring the pieces with you!
If you have acute or persistent tooth pain, come in to our office right away. There are many things that can cause tooth pain, including tooth decay (a bacterial infection), a loose filling, or tooth sensitivity. Minor sensitivity or occasional aches when chewing can be temporarily eased by rinsing with warm salt water and taking an over-the-counter pain reliever; more severe pain may indicate that you need root canal treatment to preserve a tooth in which the pulp has become seriously infected.
Pain is the body's way of telling you that something's wrong. When you experience mouth pain, it's best for you to see us as soon as possible. Quick treatment just might save your tooth — and perhaps save you from a far steeper bill for tooth replacement. If you would like more information about dental emergencies, call our office for a consultation. You can learn more in the Dear Doctor magazine article "Tooth Pain? Don't Wait!"
By Gary L Berman, DMD, PC
July 02, 2014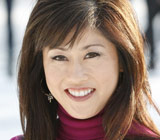 If Kristi Yamaguchi's kids inherit her figure skating ability, they might just be headed for the Olympics — after all, their mom won the gold medal for figure skating in the 1992 games. When it comes to teeth, however, she wouldn't mind if they inherited her spouse's instead. "My husband [fellow Olympian turned pro hockey player Bret Hedican] never had braces," she recently told an interviewer. "I'm hoping they get his teeth."
When you look at the elegant skating star's pearly smile, you'd never suspect she had dental problems. In fact, Kristi had four permanent teeth extracted to relieve the crowding in her mouth. She also wore braces to correct irregularities in both upper and lower teeth. Could orthodontics work the same "magic" for your kids — or yourself?
It just might. The first step toward finding out is having an orthodontic evaluation. For kids, the right time for an initial evaluation is no later than age 7. By then, the first molars are usually present and your child's bite pattern is establishing. Even though treatment may not begin for several more years, it's helpful to know what problems may arise in your child's individual situation — and to start treating them at just the right time.
Orthodontics has progressed a great deal in the two decades since Yamaguchi's braces came off. Today, small devices called palatal expanders are often used to create more space in the mouth, as an alternative to tooth extraction. There are also many new options for orthodontic appliances, in addition to standard metal braces. These include unobtrusive tooth-colored braces and lingual braces, which are applied to the tongue side of the teeth and can't be seen. In some cases, clear plastic aligners can be used instead of braces, for a look that's almost invisible.
Adolescence is often the preferred time to do orthodontic treatment. By then, the permanent teeth have mostly come in, but there's still some growing left to do. But age isn't a factor that should stop you from getting the smile you've always wanted. About one in five orthodontic patients today is an adult — and those less-visible appliances can fit in well with the more "professional" image of an older person.
Orthodontics can't help make someone an Olympic athlete — only lots of talent and practice can do that. But it can make a big difference in a person's appearance. "Once my braces came off, it was like — Wow! That looks so much nicer," Yamaguchi recollected. And today, the mother of two, author, and philanthropist sports the same appealing smile she had on the podium at the Albertville Olympic Games.
If you would like more information on how orthodontics could help you get the smile you've dreamed about, please contact us or schedule an appointment for a consultation. You can also learn more about this topic by reading the Dear Doctor magazine articles "Early Orthodontic Evaluation" and "The Magic of Orthodontics."