Posts for: October, 2014
By Gary L Berman, DMD, PC
October 24, 2014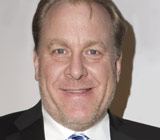 For years, even as tobacco use began to decline and disappear in most settings, professional baseball seemed one of the few exceptions. Now, the tide is finally turning. Recently, the legendary right-hand pitcher Curt Schilling revealed that he had been treated for oral cancer — and said that his chewing tobacco habit was to blame. "I'll go to my grave believing that was why I got [cancer]," Schilling told the Boston Globe.
Schilling isn't the only former player whose oral cancer is blamed on smokeless tobacco. Tony Gwynn, Hall of Famer and beloved coach, recently passed away from oral cancer at the age of 54. His death led to players pledging to give up the habit. But many still use "dip" or "snuff," thinking perhaps it's not so bad after all.
In fact, nothing could be further from the truth. With nicotine as its active ingredient, chewing tobacco can be just as addictive as cigarettes. Not only is nicotine addictive, it also increases heart rate and blood pressure, constricts the arteries, and affects the body in other ways. In addition to nicotine, chewing tobacco contains about 30 other chemicals known to cause cancer.
Tobacco use of any kind is a major risk factor for oral cancer. While it isn't as well-known as some other types of cancer, oral cancer can be just as deadly. About 43,000 people in the U.S. are diagnosed with it each year — and the 5-year survival rate is just 57%. One reason for the relatively low survival rate is that oral cancer isn't usually detected until it has reached a later stage, when it's much harder to treat.
What can you do to reduce your risk for oral cancer? Clearly, you should stop using tobacco products of any kind. Moderating your intake of alcohol, and eating more plant foods and less red meat can also have an impact. And don't forget to have regular dental checkups: cancer's warning signs can often be recognized in an oral examination — and early detection can boost survival rates to 80-90 percent.
How does Schilling feel about chewing tobacco now? "I lost my sense of smell, my taste buds for the most part. I had gum issues, they bled, all this other stuff," he told the Globe. "I wish I could go back and never have dipped. Not once."
If you have questions about oral cancer or cancer prevention, contact us or schedule an appointment for a consultation. You can learn more in the Dear Doctor magazine articles "Chewing Tobacco" and "Diet and Prevention of Oral Cancer."
By Gary L Berman, DMD, PC
October 09, 2014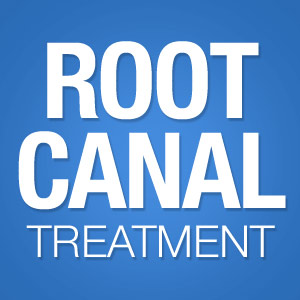 If there was an "Unsung Hero" award for dental procedures, the root canal treatment would win hands-down. Much aligned in popular culture, today's root canal treatment is actually a valuable tool for saving teeth that would otherwise be lost. And contrary to popular belief, root canal treatments don't cause pain — they relieve it.
To help you understand its true worth, here are some common questions and answers about the root canal treatment.
What problem does a root canal treatment fix?
A root canal treatment stops a bacterial infection that has invaded the innermost part of a tooth — the pulp — and is advancing toward the end of the root through small passageways known as root canals. Most people first notice the problem as a sharp pain in the affected tooth that may suddenly dissipate in a few days. The infection has attacked the inner pulp tissue, rich in nerve fibers; when the nerve fibers die they stop sending pain signals. The infection, however, hasn't died: as it advances, you may then begin to experience pain when you bite down or when you encounter hot foods. You may also notice tenderness and swelling in nearby gums.
How does the procedure stop the infection?
A root canal treatment removes all the infected or dead tissue and cleanses the pulp chamber. We enter the pulp chamber through a small access hole created in the tooth's biting surface. After tissue removal, we then "shape" and prepare the empty chamber and root canals (often with the aid of microscopic equipment) to be filled with a special filling. After filling, the tooth is then sealed to prevent re-infection (most often, we need to install a permanent crown at a subsequent visit for maximum protection).
How much pain can I expect during and after the procedure?
During the procedure, none — the tooth and surrounding gums are fully anesthetized before we begin the procedure. Afterward, you may experience mild discomfort for a few days that can be relieved with over-the-counter medications like aspirin or ibuprofen.
What's the ultimate value for a root canal treatment?
The procedure can save a tooth severely damaged by the infection. Even covered by an artificial crown, a living tooth continuing to exist and function normally within the mouth is usually more conducive for optimum oral health than an artificial tooth replacement.
If you would like more information on root canal treatments, please contact us or schedule an appointment for a consultation. You can also learn more about this topic by reading the Dear Doctor magazine article "Common Concerns About Root Canal Treatment."