Posts for: August, 2015
By Gary L Berman, DMD, PC
August 20, 2015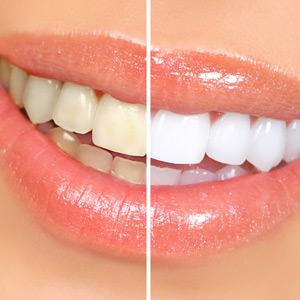 Transforming your smile doesn't necessarily require complex treatments like orthodontics, dental implants or porcelain veneers. Sometimes a little brightness can mean all the difference in the world.
Bleaching (or teeth whitening) is a proven method for dealing with tooth discoloration and staining. Nearly all whitening products, whether home or professional, contain the bleaching agent carbamide peroxide or its breakdown product hydrogen peroxide. These agents effectively diminish staining deep within a tooth (intrinsic) or on the enamel surface (extrinsic), although intrinsic staining will require a more invasive office procedure.
If you have extrinsic staining you have three basic options: dental office bleaching, a retail home kit or a kit purchased from a dentist. Again, you'll find the same basic bleaching agents in each of these versions. The difference will be the concentration: home kits contain about 10% agent by volume, while the office application will be a much higher range of 15% to 35% (which may also employ specialized lights or lasers to increase the bleaching effect). As a result, an office bleaching may take only a visit or two to achieve the desired brightness while a home kit about two or three weeks.
Whitening is a more economical route for smile enhancement of otherwise sound teeth than other measures. But there are other considerations you should weigh before undergoing a procedure. Whitening isn't a permanent fix — the brightness will diminish over time, optimally six months to a year in what dentists call the "fade rate." You can slow this process by avoiding or limiting foods and habits that cause staining.
If you have other dental work — crowns, bridgework or fillings — it may be difficult to achieve a tint level that matches these restorations, especially at home. And while whitening is relatively safe (as long as you're using your kit as directed), you may experience tooth sensitivity, gum irritation or other minor oral side effects.
Before you decide on whitening, visit us first for a complete dental examination. From there we can advise you on whether whitening is a good smile enhancement choice for you.
If you would like more information on teeth whitening, please contact us or schedule an appointment for a consultation. You can also learn more about this topic by reading the Dear Doctor magazine article "Teeth Whitening."
By Gary L Berman, DMD, PC
August 05, 2015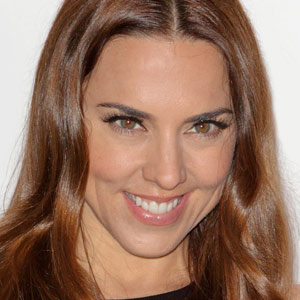 As a member of the best-selling pop group Spice Girls, Mel C (AKA Sporty Spice) enjoyed her share of musical superstardom. At the band's peak in the Nineties, the young singer's signature look featured baggy sweatpants, an assortment of tattoos, a nose stud and a gold-capped incisor, front and center in her mouth. Today, Melanie Chisholm is still singing — but now she's a mom, an amateur triathlete… and that gold tooth is just a memory. Not only that, her smile looks more evenly spaced and whiter than it did when she was referred to as the "tomboy" of the group.
What happened? In our view, it all boils down to changing tastes — plus a little bit of help from dental professionals. As the "wannabe" singer proves, there's no single standard when it comes to making your teeth look their best. Your own look is unique to you — and your smile can reflect that individuality.
For example, crowns (caps) are substantial coverings that may be placed on teeth when they are being restored. They are available in three types: gold, all-porcelain, or porcelain-fused-to-metal. The latter two are tooth-colored, while the gold is — well, shiny like gold bling. Which one is right for you? In many cases, it's your choice.
Likewise, dental veneers — wafer-thin shells that can correct cosmetic issues by covering the surface of your teeth — can be made in a variety of shades. Their hues may range from natural ivory to Hollywood white, and everything in between. What's the best color for you? Only you can say.
Some people opt for a "smile makeover" that uses small irregularities in the spacing and color of teeth to create a more "natural" look. Other folks want a perfectly even, brilliant white smile that dazzles the eye. Still others are looking to match or restore the smile they once had — perhaps even re-creating a signature gap between the teeth. As long as there are no other dental issues involved, the choice is yours.
So if you're unhappy with your smile — or if you feel it doesn't reflect the person you "wannabe" — why not talk to us about a smile makeover? Just call our office to schedule a consultation. You can learn more about this topic in the Dear Doctor magazine articles "Beautiful Smiles by Design" and "The Impact of a Smile Makeover."