Posts for: October, 2017
By Gary L Berman, DMD, PC
October 27, 2017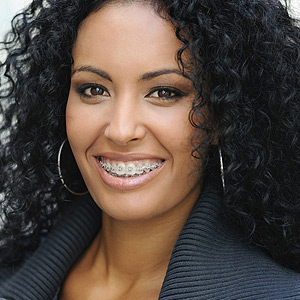 When considering "smile makeover" options, it's easy to focus on whitening, veneers or implants — techniques and materials focused mainly on the teeth and gums. But if you don't also consider the bigger picture of how your upper and lower teeth come together to form your bite, these efforts may be a lot like picking out paint colors for a house with foundation problems.
That's why orthodontics, the dental specialty concerned with the bite, could be a consideration in your smile makeover plan. Moving teeth into better positions not only improves your teeth's function and health it could also help facilitate any cosmetic changes that follow.
The first step, of course, is to visit an orthodontist, a dentist with advanced training and experience in tooth alignment and function, for a comprehensive evaluation. Orthodontists are also knowledgeable in the growth and development of the bite, and so can develop a treatment approach that reflects the patient's needs, whether a child or adult.
Treatments vary, depending on your particular needs. Fixed appliances like metal or clear braces that can't be removed by the patient are the standard treatment for most malocclusions (bad bites). Clear aligners, removable trays that fit over the teeth with programmed incremental movements of the teeth, find the greatest application with adults. Orthodontists may also use specialized appliances, like temporary anchorage devices (TADs), which work to isolate teeth that need to be moved from those that don't.
In comprehensive makeovers, orthodontists will work with a team of other dentists and specialists, including periodontists (specializing in the gums, bone and other supporting structures of the teeth) and oral surgeons. In these cases, orthodontic treatment may occur before or after other treatments with the overall goal of producing a beautiful, transformed smile.
If you would like more information on how orthodontics can transform your smile, please contact us or schedule an appointment for a consultation. You can also learn more about this topic by reading the Dear Doctor magazine article "The Magic of Orthodontics: The Original Smile Makeover."
By Gary L Berman, DMD, PC
October 12, 2017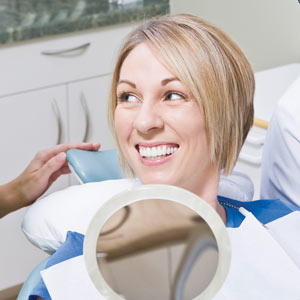 Digital computer technology has made a big impact on cosmetic dentistry. We can now simulate on a monitor display of your face how your new smile will appear after dental work, thanks to a graphics program specifically designed for cosmetic dentistry.
While that's an amazing development, we can also take it a step further by creating the look of a new smile on your actual teeth during an office visit. We call it a "trial smile."
To create a trial smile, we begin with composite resin, a tooth-colored bonding material, and fashion it into temporary veneers or crowns that we then temporarily place over your teeth. This gives us the chance to see what your new smile will look like in all three spatial dimensions (rather than the two-dimensional view on a computer monitor) and while your face is in motion as you talk and smile. This can give us a great deal more detail to help better evaluate your proposed look.
A trial smile also helps us in planning your new look. Like you, we want the best result possible: a trial smile allows us to see how your jaw movement interacts with your updated look and if everything works together as it should. It will also give us a better idea how much tooth structure we'll need to remove to accommodate your permanent veneers or crowns — the less, of course, the better.
Although you won't be able to take your trial smile with you when you leave, we can take a photograph you can review later, as well as show friends and family for their opinion. Trial smiles do add some cost to treatment, but the proportion of expense to the benefit of actually viewing your smile in this fashion is well worth it. It's one more way we can ensure your final new smile meets your expectations.
If you would like more information on "trial smiles," please contact us or schedule an appointment for a consultation. You can also learn more about this topic by reading the Dear Doctor magazine article "Testing Your Smile Makeover."