Posts for: February, 2018
By Gary L Berman, DMD, PC
February 17, 2018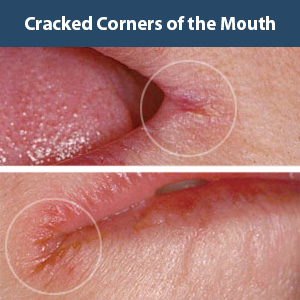 As dentists, we often see other mouth problems besides those with teeth and gums. One of the most common is cracking around the corners of the mouth. Although usually not serious, it can be irritating and uncomfortable.
Medically known as angular cheilitis (literally "an inflammation of the angles of the lip"), it's also called perleche, derived from the French lecher, "to lick." The latter moniker aptly describes the tendency of sufferers to compulsively lick the sores to relieve irritation, which actually can make things worse.
Perleche has a number of possible causes, mostly from in or around the mouth (although systemic diseases or medications can cause it on rare occasions). It's often found among younger people who drool during sleep or older people with deep wrinkles along the sides of the mouth that increase the chances of dryness and cracking. Long-term wind or cold exposure, ill-fitting dentures or a lack of back teeth (which help support facial structure) may also contribute to the condition.
Patients with perleche can also develop yeast infections from a strain called candida albicans. The infection can spread through the whole mouth, significantly increasing the chances of physical discomfort.
Treating perleche often involves topical ointments with inflammation-reducing steroids and zinc oxide, which has antifungal properties, to provide an environmental barrier during the healing process. If a yeast infection occurs, we may treat it with oral or topical antifungal medication like Nystatin for the whole mouth and chlorhexidine rinses, which has antibacterial properties.
It also helps to adopt a few preventive measures that can minimize the occurrence of perleche. If you wear dentures, for example, cleaning them often (including, if necessary, with chlorhexidine) and leaving them out at night reduces bacterial and fungal growth. We can also see if your dentures are fitting properly. Replacing missing teeth provides better facial support and could minimize wrinkling around the mouth. And, of course, keeping up daily brushing and flossing helps ensure a healthy and disease-free mouth.
If you're experiencing cracked mouth corners, let us know at your next appointment. With our help and of other medical professionals we may be able to give you relief from this irritating condition.
If you would like more information on gaining relief from angular cheilitis, please contact us or schedule an appointment for a consultation. You can also learn more about this topic by reading the Dear Doctor article "Cracked Corners of the Mouth."
By Gary L Berman, DMD, PC
February 02, 2018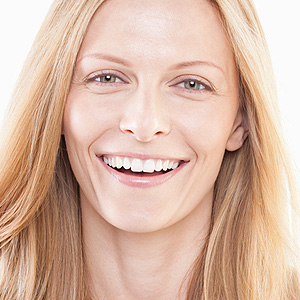 Teeth serve more than a utilitarian function, more than a means to bite or chew food. They're part of our identity and how we express ourselves — especially when we smile. Misaligned, disfigured, discolored or missing teeth diminish our smile and inhibit our confidence in showing it.
We're just now learning how powerful a confident smile can be when interacting with others. And not just on a personal level: your hesitation to smile because of unattractive teeth could impact your career and professional life. That's why cosmetic dentistry has grown in such prominence, and why we're seeing a revolution in new materials and techniques to restore teeth and gums.
Thanks to these advances, we can transform any smile marred by unattractive teeth into a thing of beauty. This transformation can be as simple as whitening for stained teeth or as involved as dental implants to replace missing teeth.
But it's more than creating a change in your appearance that's technically "perfect." True smile transformation aspires to be more than that: to reflect your individual personality. There are subtleties in any technique for unique self expression. For example, we can create different effects by adjusting the shape of your teeth's edges, like a more rounded "sexy" look or a sharper "sophisticated" one.
We can even go so far as to create a "Hollywood" smile that's perfect and dazzlingly bright. The question is, though, is that the kind of smile you want? You might actually feel more comfortable with a more subdued smile that retains a few "imperfections" you believe distinguish you as an individual.
That's really where the planning process begins: with your desires and expectations. We must then factor in the actual condition of your teeth (as well as bite and gum and bone health) to decide what's realistic and affordable. Out of that will come a smile makeover plan that's truly your own.
If you would like more information on cosmetic dentistry, please contact us or schedule an appointment for a consultation. You can also learn more about this topic by reading the Dear Doctor magazine article "Beautiful Smiles by Design."