Posts for tag: orthodontic treatment
By Gary L Berman, DMD, PC
June 20, 2018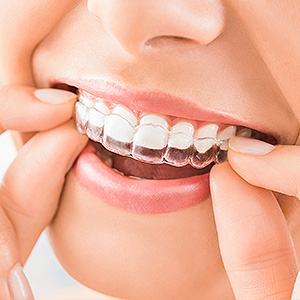 If your teenager is in need of orthodontic treatment, you might automatically think braces. But while this decades-old appliance is quite effective, it isn't the only "tooth movement" game in town any more. Clear aligners are another choice your teenager might find more appealing.
Clear aligners are a sequential set of computer-generated plastic trays that are worn by a patient one after the other, usually for about two weeks per tray. The trays are fabricated using 3-D computer modeling of the patient's mouth, each one slightly different from the last to gradually move teeth to the desired new positions.
So, why choose clear aligners over braces?
They're nearly invisible. Because they're made of a clear polymer material, they're not nearly as noticeable as metal braces. In fact, they may go completely unnoticed to the casual observer.
They're removable. Unlike metal braces, which are fixed in place by an orthodontist, clear aligners can be removed by the wearer. This makes brushing and flossing much easier, and they can also be removed for eating or special occasions. That said, though, they should be worn at least 20 to 22 hours each day to be effective.
They're becoming more versatile. With some complicated malocclusions (poor bites), braces and other orthodontic appliances may still be necessary. But innovations like added power ridges in clear aligners can more precisely control which teeth move and which don't. This has greatly increased the number of poor bite scenarios where we can appropriately use clear aligners.
If you'd like to consider clear aligners, just remember they require a bit more self-discipline on the part of the wearer than braces. And once the treatment finishes, they'll still need to wear a retainer just as with metal braces to help keep the repositioned teeth from reverting to their old positions.
If you think your teen is up to the challenge and their particular situation can be corrected with this innovative technology, then clear aligners could be a great choice.
If you would like more information on clear aligners orthodontic treatment, please contact us or schedule an appointment for a consultation. You can also learn more about this topic by reading the Dear Doctor magazine article "Clear Aligners for Teens."
By Gary L Berman, DMD, PC
June 10, 2018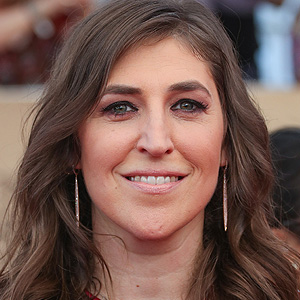 Mayim Bialik has spent a good part of her life in front of TV cameras: first as the child star of the hit comedy series Blossom, and more recently as Sheldon Cooper's love interest — a nerdy neuroscientist — on The Big Bang Theory. (In between, she actually earned a PhD in neuroscience from UCLA…but that's another story.) As a child, Bialik had a serious overbite — but with all her time on camera, braces were just not an option.
"I never had braces," she recently told Dear Doctor – Dentistry & Oral Health magazine. "I was on TV at the time, and there weren't a lot of creative solutions for kids who were on TV." Instead, her orthodontist managed to straighten her teeth using retainers and headgear worn only at night.
Today, there are several virtually invisible options available to fix orthodontic issues — and you don't have to be a child star to take advantage of them. In fact, both children and adults can benefit from these unobtrusive appliances.
Tooth colored braces are just like traditional metal braces, with one big difference: The brackets attached to teeth are made from a ceramic material that blends in with the natural color of teeth. All that's visible is the thin archwire that runs horizontally across the teeth — and from a distance it's hard to notice. Celebs like Tom Cruise and Faith Hill opted for this type of appliance.
Clear aligners are custom-made plastic trays that fit over the teeth. Each one, worn for about two weeks, moves the teeth just a bit; after several months, you'll see a big change for the better in your smile. Best of all, clear aligners are virtually impossible to notice while you're wearing them — which you'll need to do for 22 hours each day. But you can remove them to eat, or for special occasions. Zac Efron and Katherine Heigl, among others, chose to wear clear aligners.
Lingual braces really are invisible. That's because they go behind your teeth (on the tongue side), where they can't be seen; otherwise they are similar to traditional metal braces. Lingual braces are placed on teeth differently, and wearing them often takes some getting used to at first. But those trade-offs are worth it for plenty of people. Which celebs wore lingual braces? Rumor has it that the list includes some top models, a well-known pop singer, and at least one British royal.
So what's the best way to straighten your teeth and keep the orthodontic appliances unnoticeable? Just ask us! We'd be happy to help you choose the option that's just right for you. You'll get an individualized evaluation, a solution that fits your lifestyle — and a great-looking smile!
For more information about hard-to-see (or truly invisible) orthodontics, please contact our office or schedule a consultation. You can read more in the Dear Doctor magazine articles "Orthodontics for the Older Adult" and "Clear Aligners for Teenagers."
By Gary L Berman, DMD, PC
October 27, 2017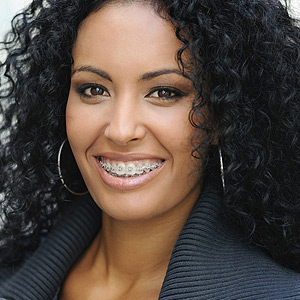 When considering "smile makeover" options, it's easy to focus on whitening, veneers or implants — techniques and materials focused mainly on the teeth and gums. But if you don't also consider the bigger picture of how your upper and lower teeth come together to form your bite, these efforts may be a lot like picking out paint colors for a house with foundation problems.
That's why orthodontics, the dental specialty concerned with the bite, could be a consideration in your smile makeover plan. Moving teeth into better positions not only improves your teeth's function and health it could also help facilitate any cosmetic changes that follow.
The first step, of course, is to visit an orthodontist, a dentist with advanced training and experience in tooth alignment and function, for a comprehensive evaluation. Orthodontists are also knowledgeable in the growth and development of the bite, and so can develop a treatment approach that reflects the patient's needs, whether a child or adult.
Treatments vary, depending on your particular needs. Fixed appliances like metal or clear braces that can't be removed by the patient are the standard treatment for most malocclusions (bad bites). Clear aligners, removable trays that fit over the teeth with programmed incremental movements of the teeth, find the greatest application with adults. Orthodontists may also use specialized appliances, like temporary anchorage devices (TADs), which work to isolate teeth that need to be moved from those that don't.
In comprehensive makeovers, orthodontists will work with a team of other dentists and specialists, including periodontists (specializing in the gums, bone and other supporting structures of the teeth) and oral surgeons. In these cases, orthodontic treatment may occur before or after other treatments with the overall goal of producing a beautiful, transformed smile.
If you would like more information on how orthodontics can transform your smile, please contact us or schedule an appointment for a consultation. You can also learn more about this topic by reading the Dear Doctor magazine article "The Magic of Orthodontics: The Original Smile Makeover."