Posts for tag: root canal
By Gary L Berman, DMD, PC
October 09, 2014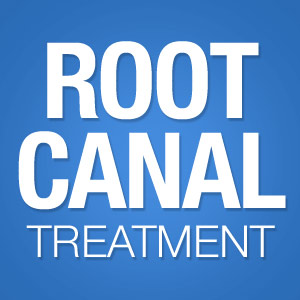 If there was an "Unsung Hero" award for dental procedures, the root canal treatment would win hands-down. Much aligned in popular culture, today's root canal treatment is actually a valuable tool for saving teeth that would otherwise be lost. And contrary to popular belief, root canal treatments don't cause pain — they relieve it.
To help you understand its true worth, here are some common questions and answers about the root canal treatment.
What problem does a root canal treatment fix?
A root canal treatment stops a bacterial infection that has invaded the innermost part of a tooth — the pulp — and is advancing toward the end of the root through small passageways known as root canals. Most people first notice the problem as a sharp pain in the affected tooth that may suddenly dissipate in a few days. The infection has attacked the inner pulp tissue, rich in nerve fibers; when the nerve fibers die they stop sending pain signals. The infection, however, hasn't died: as it advances, you may then begin to experience pain when you bite down or when you encounter hot foods. You may also notice tenderness and swelling in nearby gums.
How does the procedure stop the infection?
A root canal treatment removes all the infected or dead tissue and cleanses the pulp chamber. We enter the pulp chamber through a small access hole created in the tooth's biting surface. After tissue removal, we then "shape" and prepare the empty chamber and root canals (often with the aid of microscopic equipment) to be filled with a special filling. After filling, the tooth is then sealed to prevent re-infection (most often, we need to install a permanent crown at a subsequent visit for maximum protection).
How much pain can I expect during and after the procedure?
During the procedure, none — the tooth and surrounding gums are fully anesthetized before we begin the procedure. Afterward, you may experience mild discomfort for a few days that can be relieved with over-the-counter medications like aspirin or ibuprofen.
What's the ultimate value for a root canal treatment?
The procedure can save a tooth severely damaged by the infection. Even covered by an artificial crown, a living tooth continuing to exist and function normally within the mouth is usually more conducive for optimum oral health than an artificial tooth replacement.
If you would like more information on root canal treatments, please contact us or schedule an appointment for a consultation. You can also learn more about this topic by reading the Dear Doctor magazine article "Common Concerns About Root Canal Treatment."
By Gary L Berman, DMD, PC
January 14, 2014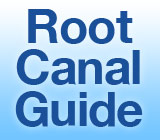 It's often said that thereâ??s a first time for everything: Driving a car by yourself; getting your first "real" job; even… having a root canal?
Now don't get us wrong — we're not wishing that anyone should go through a medical procedure, no matter how minor. Yet the fact remains: A root canal procedure is one of the most common treatments performed in many dental offices… and, especially for first-timers, it's one of the most misunderstood.
Let's start off with the biggest misconception of all. Have you heard that a root canal is an exceptionally painful treatment? Get ready for some news: It just isn't so. The fact is, in the vast majority of cases, having a root canal procedure is comparable to cavity treatment in terms of discomfort. Yet it brings immediate relief to the intense pain that can result from an infection in the pulp of the tooth. To understand how this works, we need to look a little closer at a tooth's anatomy.
The hard outer surface of the tooth doesn't have nerves, so it can't "feel" any sensations. But deep inside of the tooth lies a bundle of nerves, blood vessels and connective tissue called the pulp. Safely sealed off from the outside world, pulp tissue is needed for proper tooth development, but has no essential function in adults. Sometimes, however, a deep cavity or a crack in the tooth allows bacteria to infect this soft tissue. That's when the tooth's pulp will let you know it's still there — by causing the sensation of pain.
Pulp tissue fills a branching network of tiny canal-like passages, which can be compared to the roots of a plant. When infection develops in the root canals, the best treatment is to remove the diseased and dying tissue, clean out and disinfect the passageways, and seal up the area against further infection. This, in essence, is a root canal procedure. It is performed under local anesthesia, so you won't feel any pain as it's being done. When it's over, a crown (cap) will be needed to restore the tooth's appearance and function.
What happens if you need a root canal but don't get one? If you can manage to ignore it, the pain may (or may not) eventually cease: This signals that the nerves have died — but the disease still persists. Eventually, it may lead to further infection… a pus-filled abscess… even tooth loss. And that's a truly bad outcome.
It's normal to feel a little apprehension before any medial procedure. But don't let faded myths about the root canal procedure keep you from getting the treatment you need. Remember, root canal treatment doesn't cause pain — it relieves it!
If you would like more information about root canal treatment, call our office for a consultation. You can learn more in the Dear Doctor magazine articles "A Step-By-Step Guide To Root Canal Treatment" and "Tooth Pain? Don't Wait!"
By Gary L Berman, DMD, PC
July 11, 2012
Root canal, or endodontic ("endo" – inside; "dont" – tooth) treatment, is often wrongly perceived as a highly unpleasant experience and one that causes tremendous pain. However, the truth is that the procedure actually relieves the pain being caused by an infected and inflamed tooth pulp (inside of the tooth). Advances in dentistry have made treatment virtually pain free and it can be completed relatively quickly, usually in a single visit. Left untreated, infection can spread into the bone immediately around the tooth's root, so prompt attention is the best course of action.
If the term "root canal" still sends shivers down your spine, don't despair. Here is some information that should help put your mind at ease.
Root canal treatment is necessary when deep decay or trauma has caused the inside (pulp) of the tooth to become inflamed or infected. Symptoms of infection can include sharp pain when biting down, lingering pain after consuming very hot or cold foods, a dull ache and feeling of pressure near the infected tooth, and tender gum tissue surrounding the infected tooth.
After a local anesthetic is administered to numb the infected tooth and its surrounding area, we will make a small opening on the chewing surface of the tooth. This will allow us to remove dead and dying tissue from the pulp and to then clean and disinfect the root canals. Using small instruments, we will shape the canals and seal them with biocompatible filling materials.
You may feel slight tenderness at the treated site for a few days, but this is quite manageable and can be relieved with over-the-counter (OTC) non-steroidal, anti-inflammatory pain relievers such as aspirin or ibuprofen. You should refrain from chewing on the treated tooth until your follow-up appointment. A crown or other restoration may be needed to protect the tooth and restore it to full function.
If you think you might be a candidate for a root canal treatment, schedule an appointment as soon as possible. If you would like to learn more about the process of root canal treatment, please read the Dear Doctor magazine article "Common Concerns About Root Canal Treatment."